I have seen countless talented miniaturists–both professional and hobbyist–try their hand at polymer clay to great success! The best thing about miniature food is that you can always fit more into your dollhouse, unlike another sofa. In this series, I will introduce you to a variety of foods and their history with plenty of miniature versions to whet your appetite. Our topic today is one of my favorites: the aromatic and adorable gingerbread house.
Gingerbread is a spicy cookie or cake absolutely redolent with the holiday season. It is often made with molasses or treacle in addition to the variety of spices that make it peppery and festive. Brought to Western Europe in the 10th century by an Armenian monk, this sweet, complex treat is what becomes a  gingerbread house.
Gingerbread houses have exploded in popularity in both the miniature and edible world thanks to public figures like Martha Stewart. With the entire globe's architectural history to inspire, gingerbread houses can find a place in many period dollhouses, from the simple designs of modern homes to the opulent kitchens of a Victorian manor.
Many times, these houses reflect the aesthetic preferences of their creators. Sometimes they are elegantly minimalist…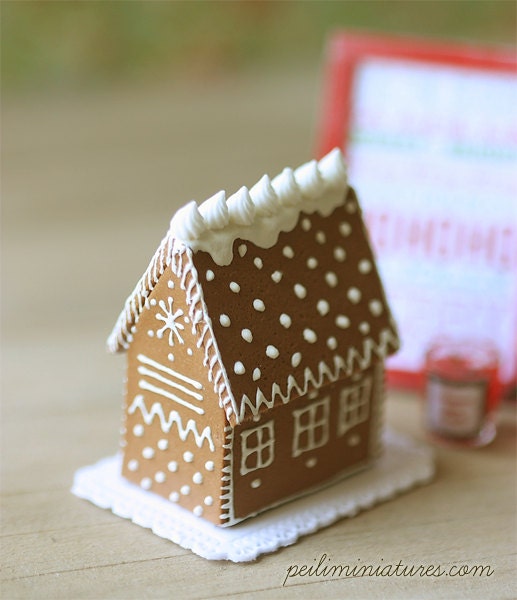 …sometimes they are colorfully whimsical…
…and at other times they are charmingly simple–but they are always fabulous. I hope you make time in your busy holiday schedule to outfit your miniature scene with a tiny cookie abode of its own.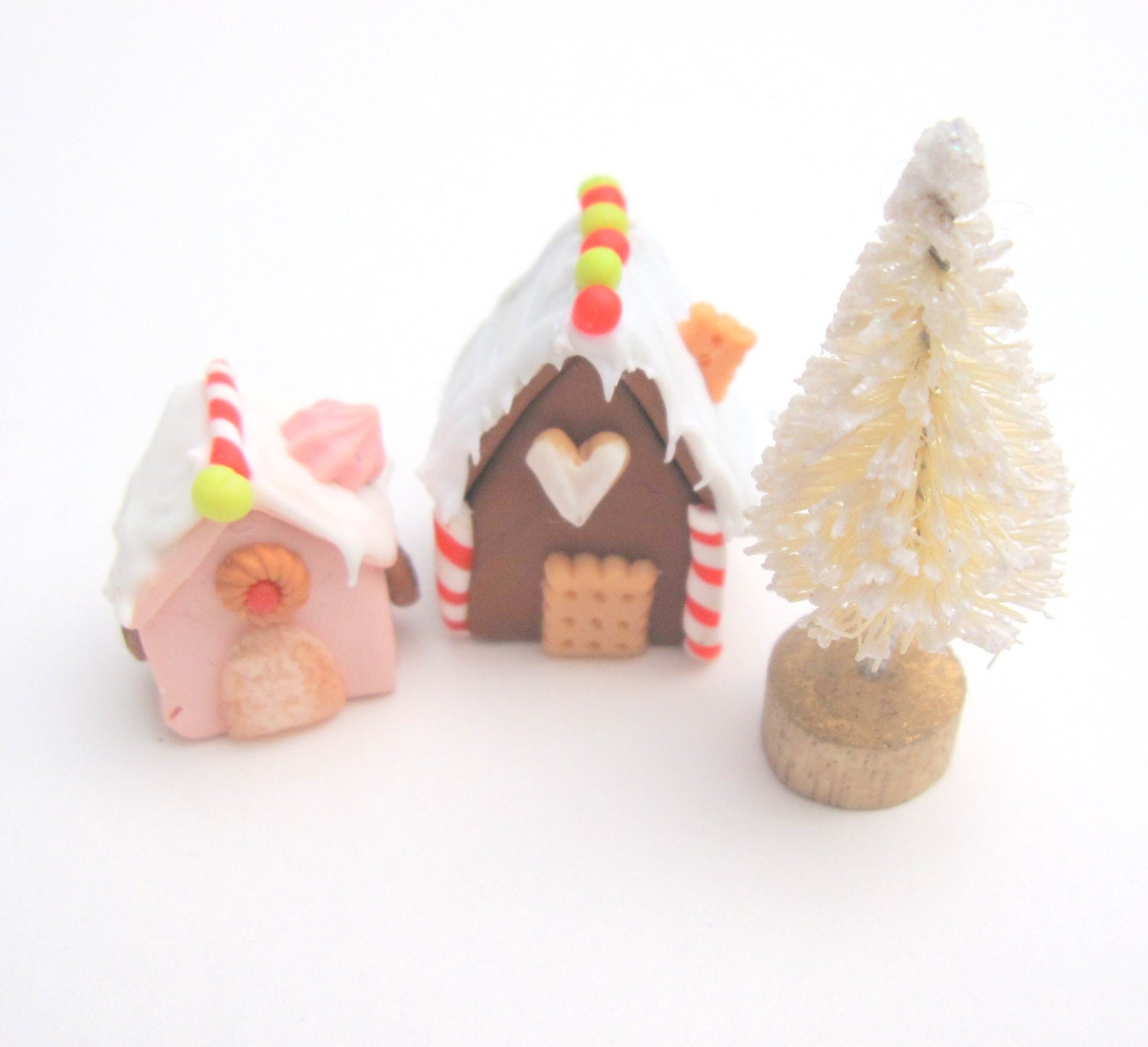 What's your favorite Christmas miniature or miniature gingerbread house? Comment below ,and introduce us to your favorite holiday minis! Learn more at Mini Food Tutorials.
101S is a LEARN Section series of articles teaching you everything you need to know about a mini subject.